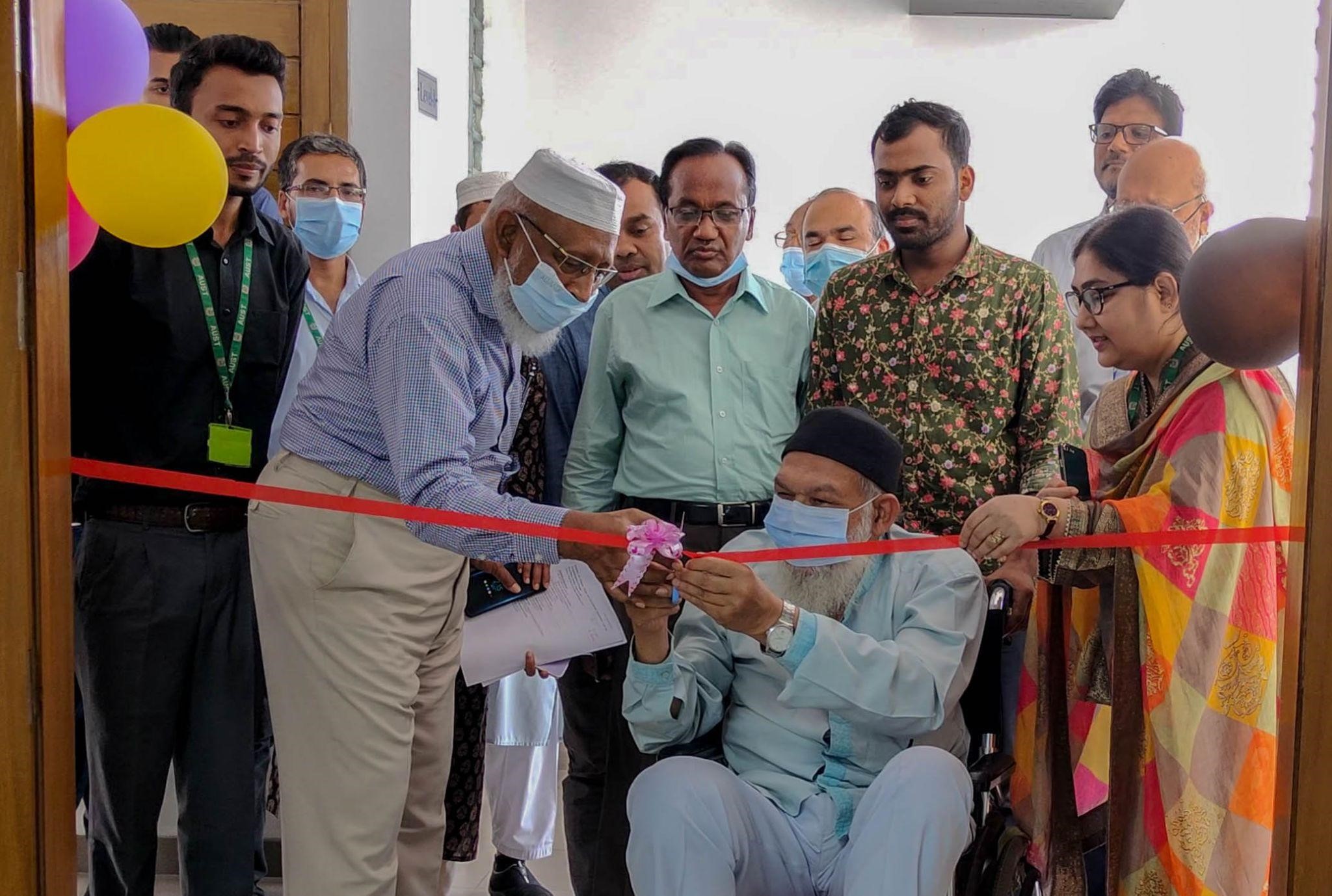 Chairman, Board of Trustees, AUST & President, Dhaka Ahsania Mission Mr. Kazi Rafiqul Alam, along with the Vice-Chancellor, AUST, Prof. Dr. Muhammad Fazli Ilahi, inaugurated the ICT Center of Ahsanullah University of Science and Technology (AUST) on August 16, 2022. The fundamental objective of the ICT Center is to develop, promote, and provide ICT-related services to the entire university. It provides support to the students, faculty members, and officers of the different administrative and academic departments of AUST.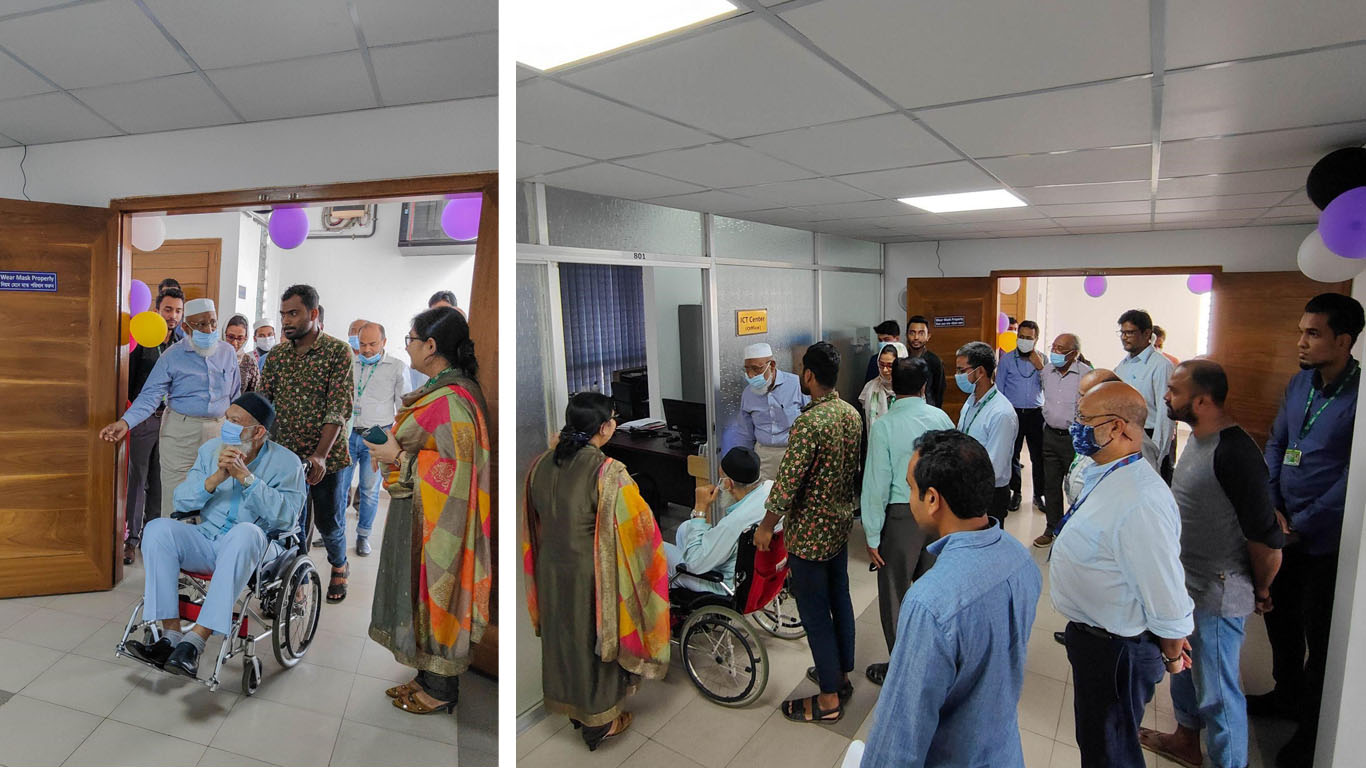 The office is divided into 3 parts software division, the ICT center office, and the hardware & Network division where the software division and ICT Center office are located on the 6th & 7th floor of the D block respectively, and the Hardware & Network office located at 6th floor of B block. The ICT center ensures the university is connected by optical fiber with high-speed internet 24/7. Services of the ICT center range from providing internet, and email, maintaining an in-house automated system through Integrated University Management System (IUMS), and storage facilities to maintaining the university development of the university website, software for each administrative department, result processing, student, teacher information, and other related activities.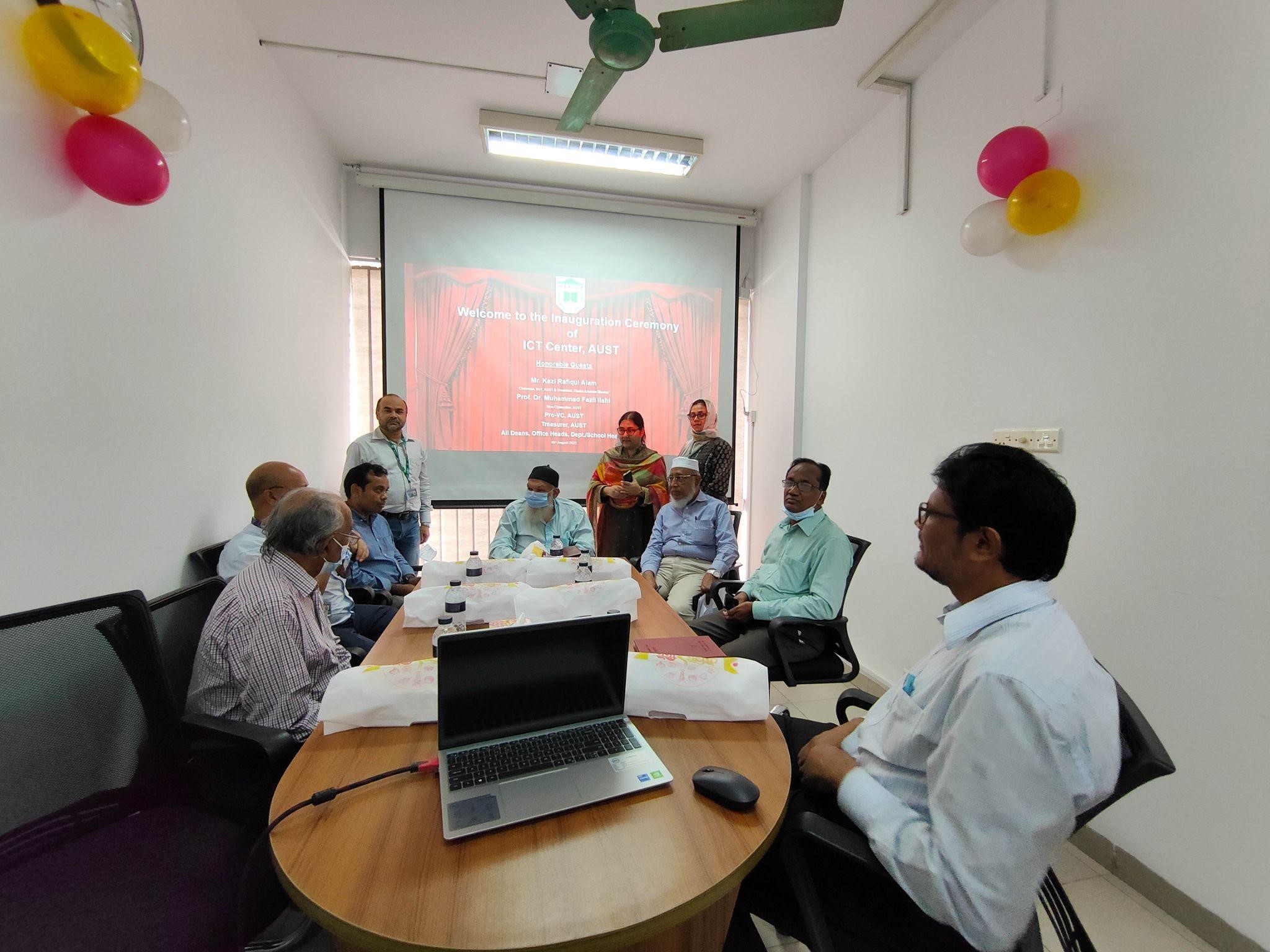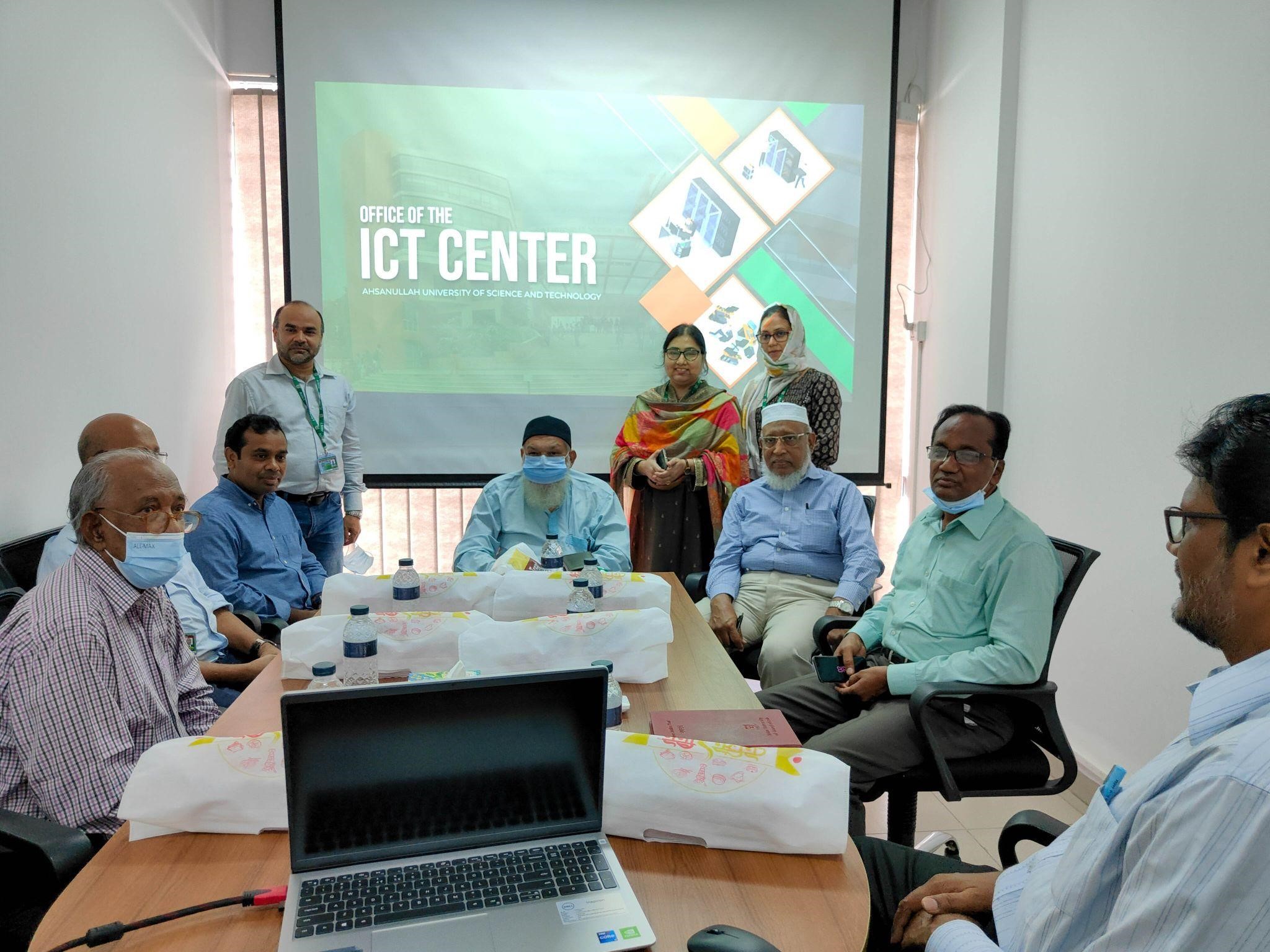 Along with others, Prof. Dr. Mohammed Mahbubur Rahman, Pro-Vice Chancellor; Prof. Dr. Mustafizur Rahman Treasurer; Deans, Dept. Heads, Director of ICT, Registrar, and various Administrative Heads were present on the occasion.