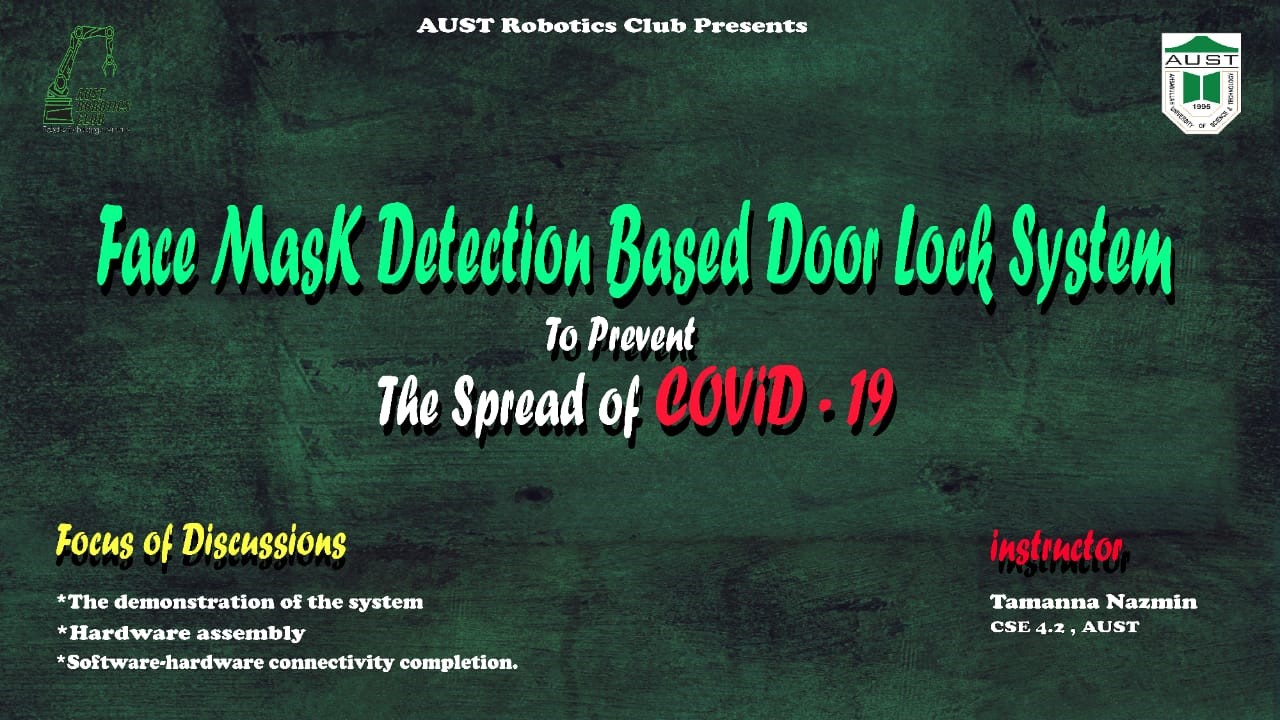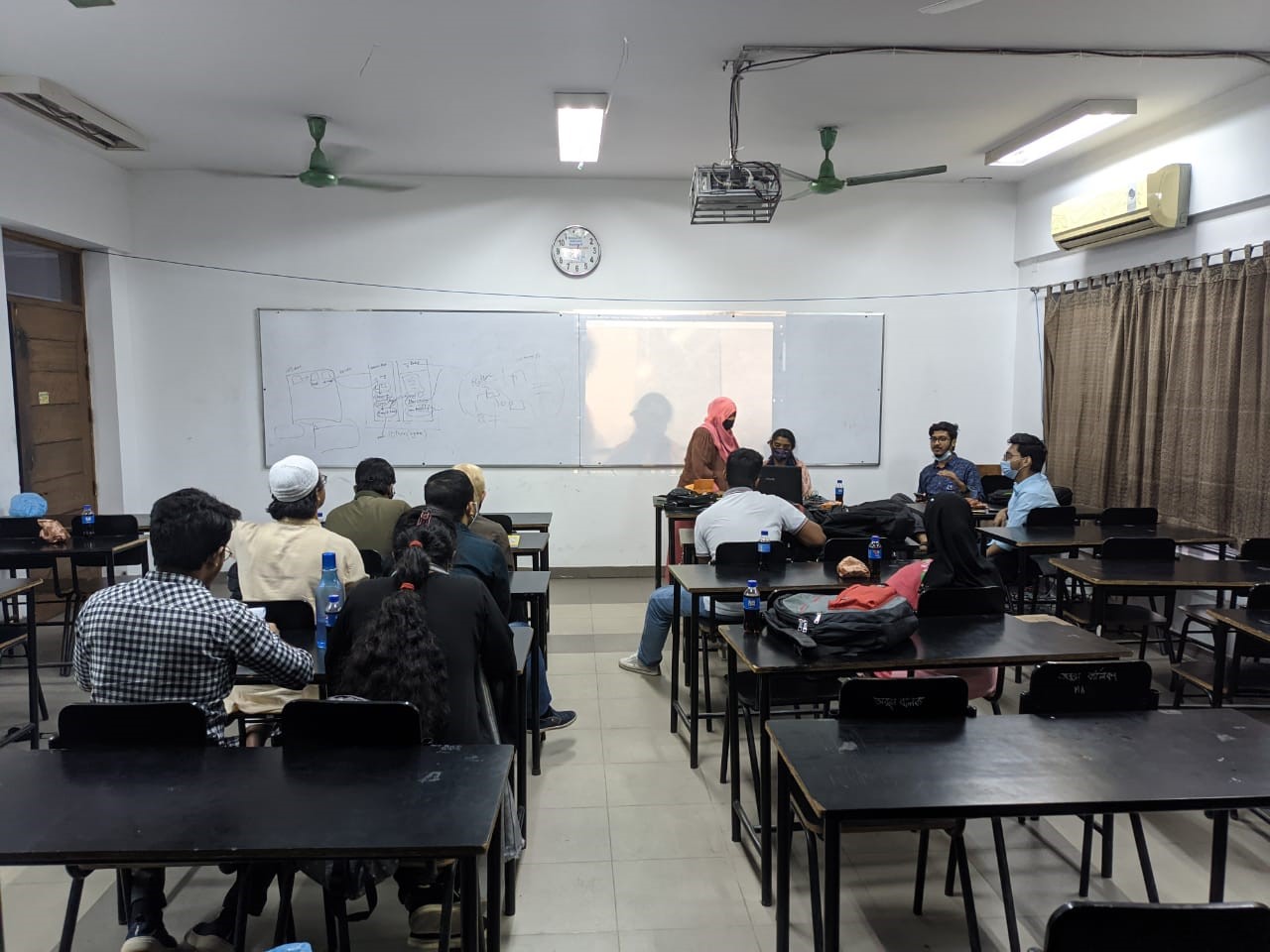 The workshop "Face Mask Detection Based Door Lock System" was the first offline and face to face mode workshop of AUST Robotics Club.
The workshop was instructed by Tamanna Nazmin (CSE 4.2, AUST). Participants were instructed and shown demonstration of the project system.
After the demonstration, participants were able to work and complete the hardware Assembly and software-hardware connectivity completion with the guidance of instructor.