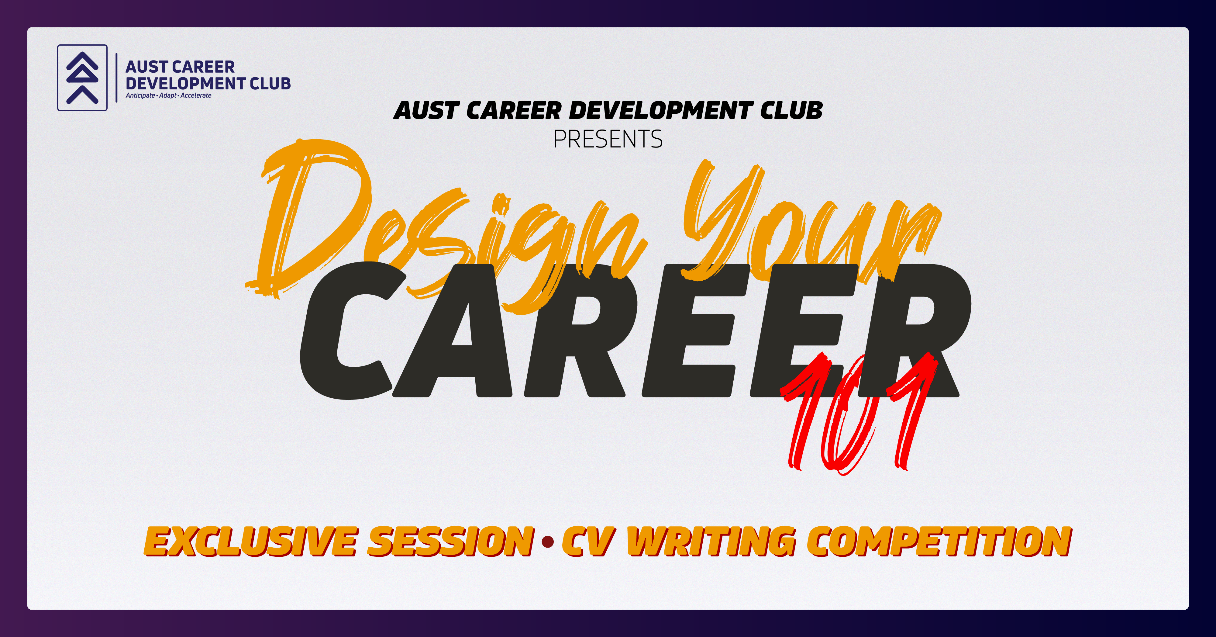 Design Your Career is a flagship event of AUSTCDC. This is a series of workshops, seminars and competitions incepted to work for the betterment of the students of this University. With Industry standard practice and high-profile guest speakers and facilitators, this will potentially make the students employable and presentable for their future careers. AUSTCDC is organizing a multisegmented event, "Design Your Career 101" that included individual segments:
How to Architect Your CV
CV Writing Competition
Design Your Career 101 - How to Architect Your CV
(19th February 2022)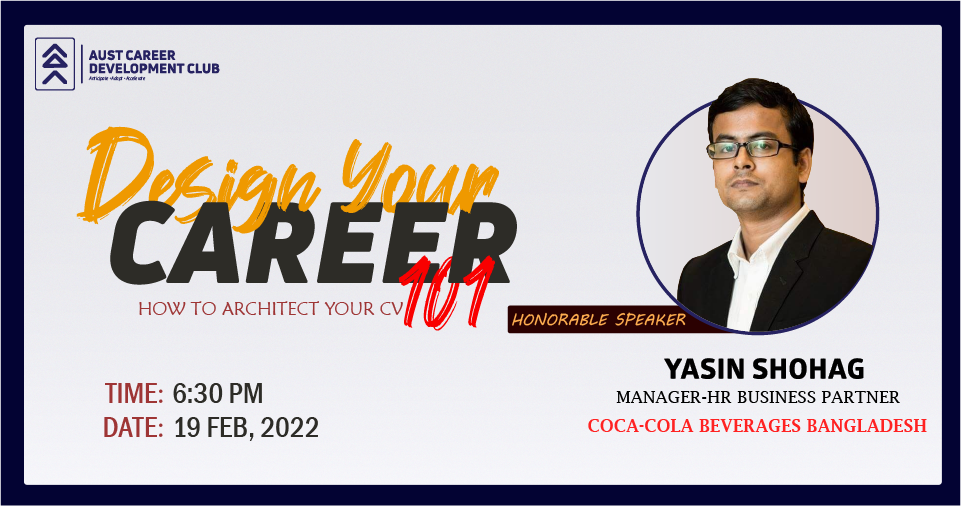 This segment "Design Your Career 101 || How to Architect Your CV" on 19th February, was a workshop on CV Writing for all the students of AUST. Mr Yasin Shohag, Manager-HR Business Partner at Coca-Cola Beverages Bangladesh, is a prominent figure in HR Field and was the Honorable Speaker guest and instructor in this session. He formerly worked as the Human Resources Lead at Godrej Consumer Products Bangladesh and as the Deputy Manager, Human Resources at ACI Limited. During the session, he explained about types of CV, CV Format, common mistakes in CV, writing Techniques, and so on. This workshop session surely was so crucial and productive for all the participants.
Design Your Career 101 - CV Writing Competition
(22nd Feb to 2nd March)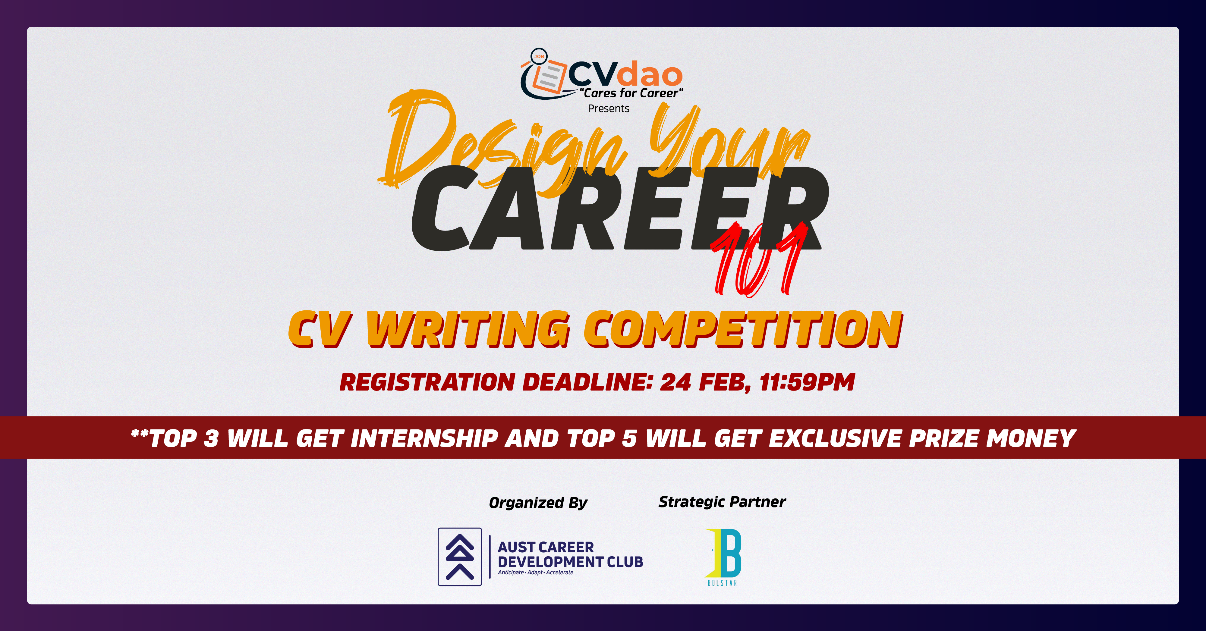 By this event, AUSTCDC launched its first Competition which was scheduled from 22nd February to 2nd March. In this event, AUSTians got a platform to judge their CVs without incurring any opportunity costs and instead received exciting rewards for crafting an outstanding CV.
During this event, AUSTCDC had some great individuals from the HR field in the Judge Panel. Mr Ashiqur Rahman Khan, Assistant Manager, HR and Administration at Crown Cement and is an amazing person with a wealth of experience in the HR field. Mr Samuel Mursalin, Founder and Chief Strategic Officer at Bolstar, is a multidimensional individual. He is also an expert in the HR field. These two amazing individuals played a very important role to make this competition a successful one.
Through this event "Design Your Career 101", AUSTCDC made a great impact on the career development of the students of AUST. The winners are rewarded with prizemoney and Internship opportunities.
Throughout this session in Spring'21, AUSTCDC tried to make its initial journey and its action remarkable and productive for AUSTians and the club itself.