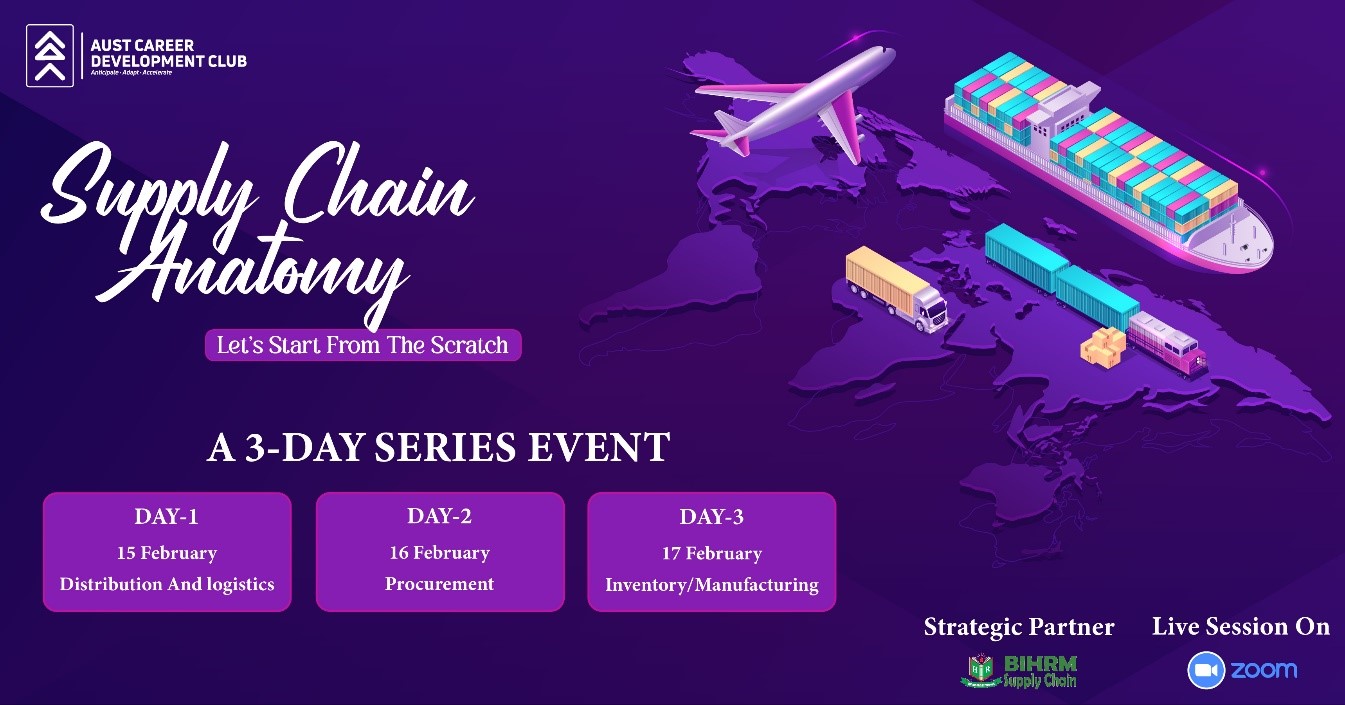 Nowadays it's so important to know about supply chain management and learn how it works. AUSTCDC knows how important it is for the AUSTians to have a clear idea about Supply Chain Management. Hence, AUST Career Development Club organized its three-day program "Supply chain anatomy || Let's start from the Scratch" on February 15th, 2022; at 8:30 pm, which was open to all who had registered through our google form. The program was conducted online via Google Meet.
Our honourable guests and facilitators were Mohammad Ismail, Central Planner of Rahimafrooz SPB, Ex-Beximco, and Fakir Group. CMILT, PGDSCM, Supply Chain Engineering Management B. Sc. (EEE), MBA-DU, Faculty & EC Member of BIHRM, Engr. Nayeem Ahsan, a faculty member at BIHRM & Mr Sharhat Ahammed Kabir (Turin), Assistant Manager, Supply Chain and Business Development (Meghna Group)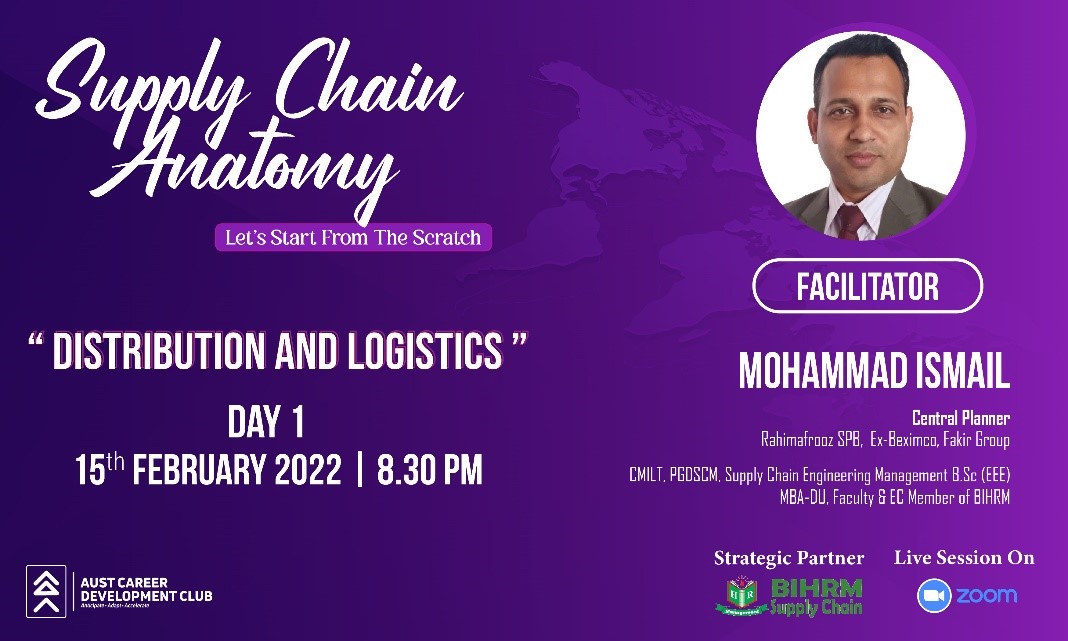 On February 15th, we started our event with our Facilitator Mohammad Ismail, talking about the day's topic, Distribution, and Logistics. He covered the meaning of distribution marketing mix 4'p, why distribution management is necessary, cost of goods manufacturing and cost of goods sold, the levels of distribution and typical intermediaries involved in distribution including wholesalers, retailers, agents, jobbers, cost response time frontier, the meaning of logistics & why logistic is necessary, Supply chain method of logistics, Strategic responsibilities of logistics, global issues and supply chain regarding logistics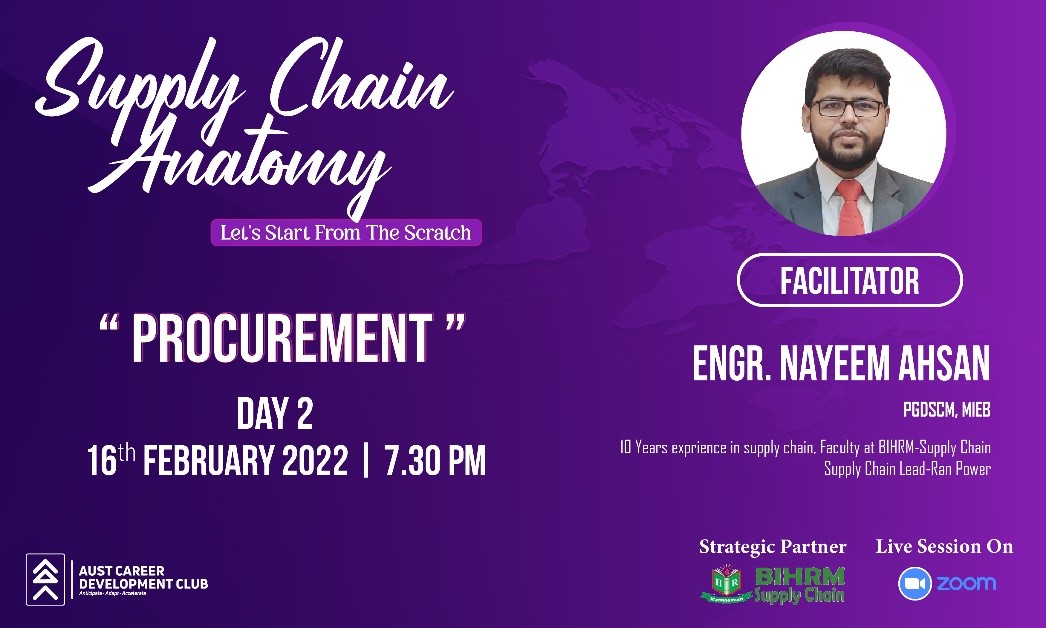 Engr. Nayeem Ahsan, our Facilitator on February 16th, spoke about Procurement in Supply Chain Management. He discussed procurement, objectives of procurement, procurement management, functions of procurement, procurement types, direct procurement, indirect procurement, purchasing topics, RFQ, purchase order, receipt of product/service, different types of sourcing, the difference between sourcing and procurement, etc.
On February 17th, 2022, Mr Sharhat Ahammed Kabir was our Facilitator on the last day of our program, and the theme of the day was Inventory/Manufacturing. He talked about inventory, Inventory management, (DOI) Days of inventory, inventory turnover, push-pull analysis, materials management, cycle counting, different manufacturing strategies, etc.
The program came to a close by thanking everyone who attended and contributed to the session's success. The Executive Members and the Sub-Executive Members of the club undertook their utmost efforts to make the event a grand success. This program emphasizes that this Club will aid in the advancement of knowledge for its members and the event participants and will serve to bridge the gap between industry and academic practice for AUST students.