What's new: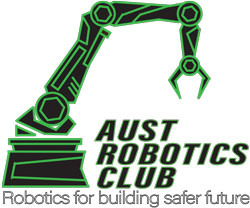 AUST Robotics Club is a student-run organization in Ahsanullah University of Science and Technology (AUST). Our mission is to provide our students a platform to pursue their interest in robotics by working on high-impact, large-scale robotics projects. In doing so, they will collaborate with and compete against like-minded students across the nation to further hone their skills.
Inspired by the motto— "Robotics for Building a Safer Future" the club forms a bridge between brilliant individuals, driven by their passion for robotics and their enthusiasm to learn and apply new engineering skills through hands-on projects, seminars, idea sharing discussions & workshops. In doing so, the club will emerge as a breeding ground for extraordinary talents in robotics and transform them into assets for the university and the nation.
AUST RC Executive Committee: 2021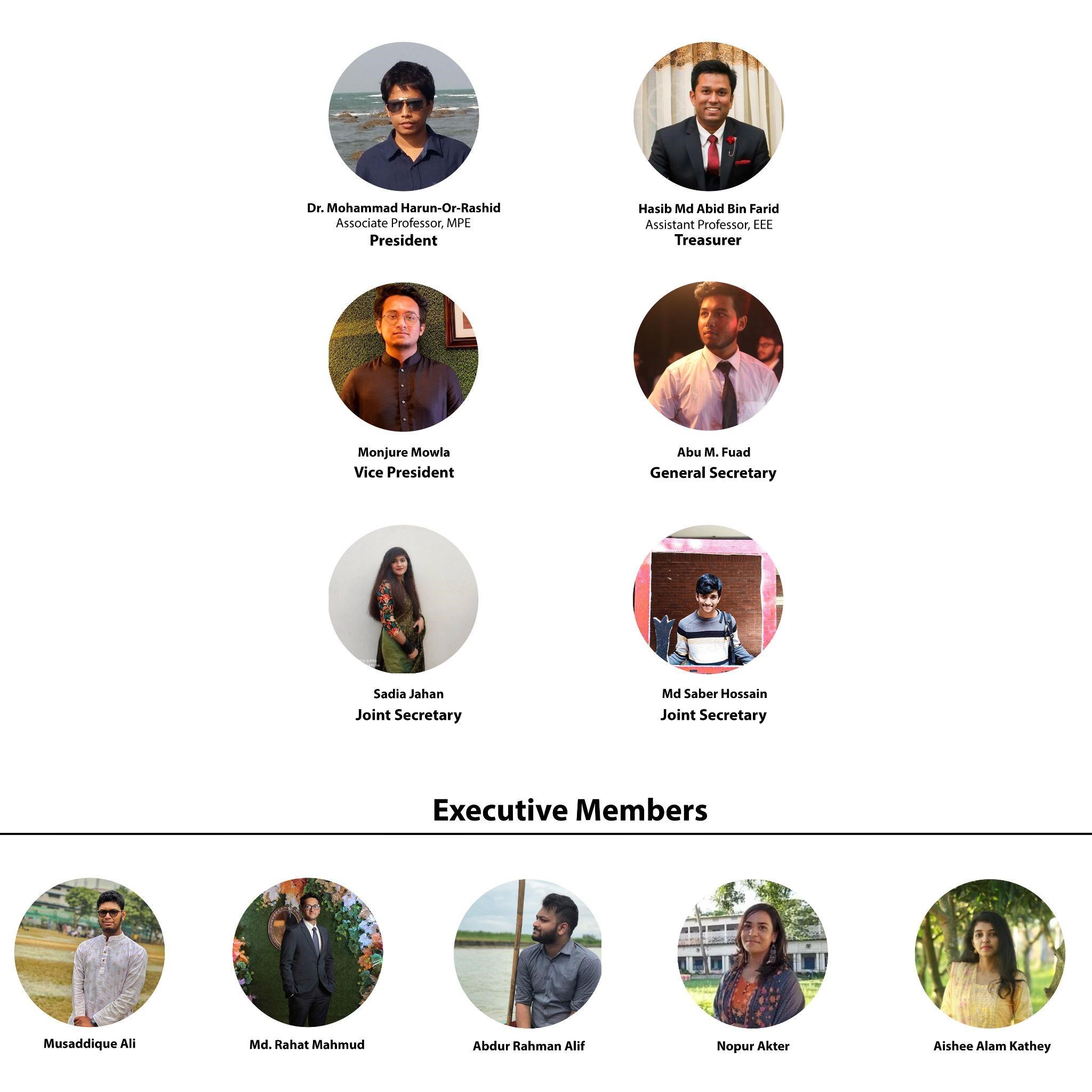 Our activities
We work on different branches of Robotics, including LFR (Line Follower Robot), Needle Bot, Soccer Bot, Battle Bot, Study of AI (Artificial Intelligence), Maze Solver, Gripper Bot, Autonomous Robots, lastly any Microcontroller (MC) based projects along with larger projects.
Summary? We will build state-of-the-art robots for academic purposes, compete at national and international events, or build simply out of plain interest.
Recent Activities
Upcoming Workshops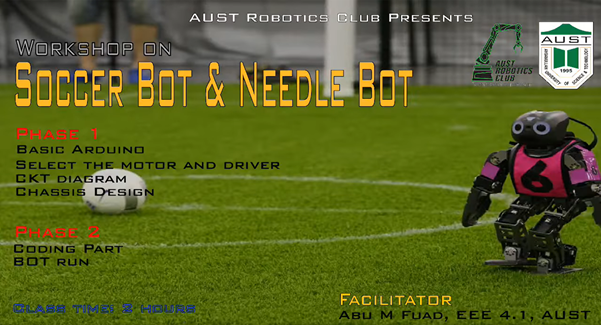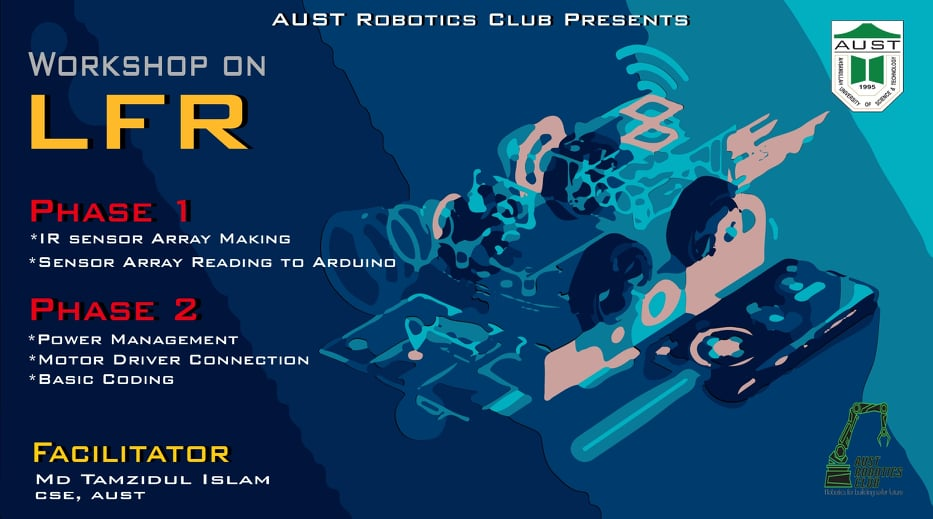 Coming more
What if you could build an R2D2?
How about Transformers? Or a WALL-E?
- So, it's time to inspire yourself to build your robot.
AUST Robotics Club will soon bring the long-awaited moment for the 1st ever
INTER ROBOTICS CARNIVAL in AUST premises …
Are you ready to put on your game face for the ultimate challenge?
We are here to induct you into the rapidly expanding world of robotics. One-on-one guidance, workshops, and tutorials along with tools, equipment, components, and workspace eagerly await you!
All in all, AUSTRC cherishes the vision to realize innovative ideas into impactful projects to enhance knowledge in the field of robotics while bringing forth a change in people's lives.
Join us in this journey to become a part of the first-ever robotics community of AUST. You do not need prior robotics experience. The only thing we are looking for is raw passion a creator such as yourself possesses.